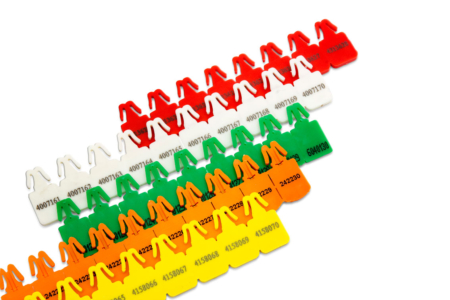 MINISEAL
Plastic seals with numbering for all sealed wallets, bags and reveal-a-seal.
Colors
Other colors available on request.
Characteristics:
– Used for sealing safe wallets , transport bags and reveal-a-seal
– Multipurose seal which fits to most security chambers on the market
– Plastic seals available in many colors
– Sealing is made by putting the seal into the sealing chamber of the wallet or bag. After inserting the seal it is impossible to open the chamber without breaking the seal
– It ensures a full guarantee of the integrity of secured keys, cards, documents etc.
– Material: polistyren
INSCRIPTIONS:
– Consecutive, unique 7 digit numbering
PACKAGING:
– Joined in belts of 10
– Small packets of 250 pcs
– In cartons of 5.000
– Carton dimensions: 36 cm x 13 cm x 9 cm
– Carton weight: 1,5 kg